Some Cities Want Their Noncitizen Immigrants to Vote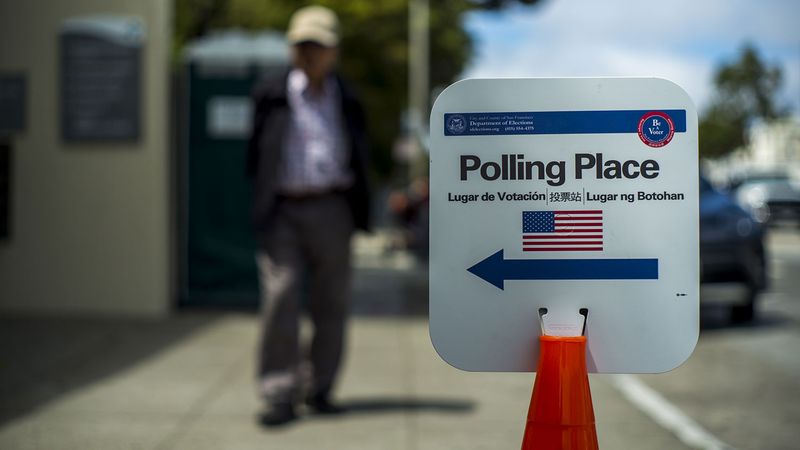 San Francisco considers opening up local elections to newcomers.
"Look at illegal immigrants voting all over the country," Donald Trump recently claimed in a Fox News interview, part of his ongoing effort to cast doubt on the integrity of the presidential election. There's no evidence to support the Republican nominee's claims of election fraud, but some cities are moving to expand voting rights to include noncitizens.
The latest is San Francisco, where the Nov. 8 ballot will include a measure allowing the parents or legal guardians of any student in the city's public schools to vote in school board elections. The right would be extended to those with green cards, visas, or no documentation at all. "One out of three kids in the San Francisco unified school system has a parent who is an immigrant, who is disenfranchised and doesn't have a voice," says San Francisco Assemblyman David Chiu, the son of Taiwanese immigrants. "We've had legal immigrants who've had children go through the entire K-12 system without having a say." Undocumented immigrants should also have the right, Chiu adds, to bypass the "broken immigration system in this country."
Non-citizen voting isn't as radical as it might sound. For more than half of U.S. history, from 1776 until the 1920s, noncitizens were widely permitted to participate in elections. "We had 40 states that used to allow it," says Ron Hayduk, an associate professor of political science at San Francisco State University. "Immigrants could vote, not just in local elections," he says. "They could even run for office—and did win office." The hope, Hayduk says, was that immigrants would feel more invested in civic life if they were able to participate in American democracy.