Talk of regulating Louisiana's freewheeling Cajun Navy makes waves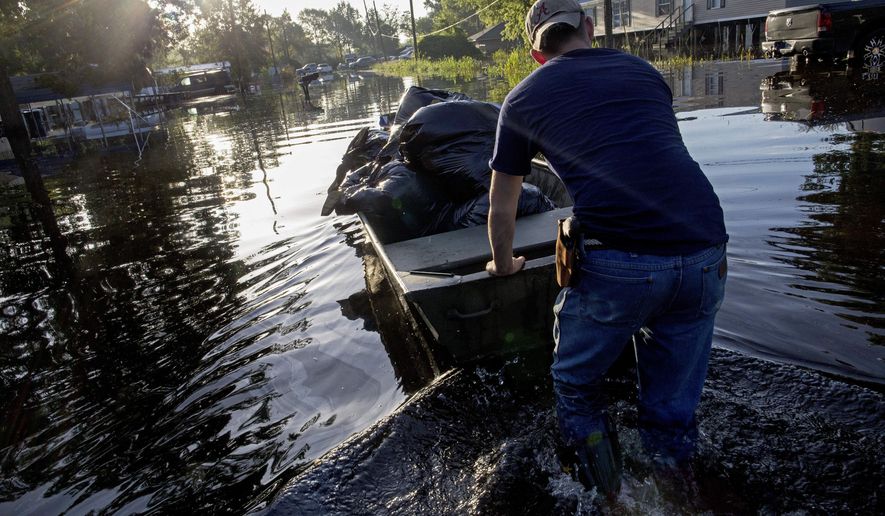 After three days helping victims of the Louisiana flood, volunteer Thomas Achord was piloting his boat back to shore when he saw authorities barricading the entry to the waterway in Livingston Parish.
"They were being friendly and they weren't saying anything to us, but it was very clear that they were blocking things off," said Mr. Achord. "It looked like they were purposefully getting in our way, and then they were directing traffic away from where people were putting their boats in the water."
That was his last day as a member of the so-called Cajun Navy, the all-volunteer flotilla of Louisiana private boat owners credited with rescuing and helping countless thousands of marooned homeowners, livestock and pets at the outset of the flooding.
"After that, I didn't go back out because I knew they were blocking off the main path that I could use to get to the water," said Mr. Achord, a teacher and administrator at the Sequitur Classical Academy in Baton Rouge.
Experiences like Mr. Achord's are what prompted Republican state Sen. Jonathan J.P. Perry to float the idea of legislation to certify trained volunteers in order to give them greater access to flood sites, instead of watching authorities turn away the would-be rescuers.