Texas lawmakers introduce bill to make hot air balloon rides safer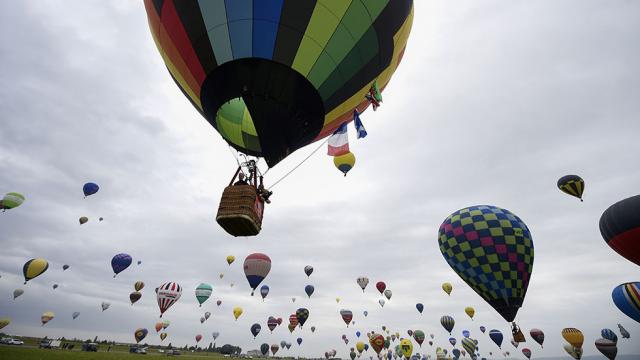 A bipartisan group of Texas lawmakers unveiled legislation on Monday designed to make hot air balloon operations safer in the wake of a deadly crash in Texas last year.
Reps. Lloyd Doggett (D-Texas), Blake Farenthold (R-Texas) and Will Hurd (R-Texas) introduced a measure that would mandate that the Federal Aviation Administration (FAA) require medical certifications for commercial balloon pilots.
"Because the FAA has failed to act, I am taking action to ensure no more families risk injury or death from unsafe hot-air balloon pilots," Doggett said a statement.
"The FAA should not delegate its responsibility for public safety to a private lobbying group upon which it has thus far relied. Delay risks further disasters. No more balloon tragedies should be required to justify the reasonable safety measures we need," he continued.