Three UT professors sue to block campus carry law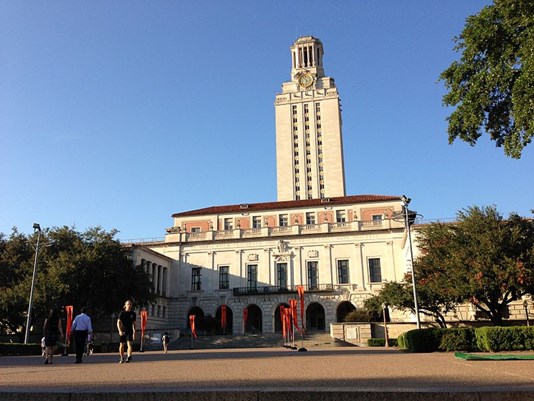 Three University of Texas at Austin professors sued their university and the state on Wednesday, claiming Texas' new campus carry law is forcing the school to impose "overly-solicitous, dangerously-experimental gun policies" that violate the First and Second Amendments.
The professors — Jennifer Lynn Glass, Lisa Moore and Mia Carter — are asking a federal judge to grant an injunction that would block the law before it goes into effect on Aug. 1. In the suit, professors say they teach courses that touch emotional issues like gay rights and abortion. The possibility of guns on campus could stifle class discussion, which is a violation of the First Amendment, the suit says.
"Compelling professors at a public university to allow, without any limitation or restriction, students to carry concealed guns in their classrooms chills their First Amendment rights to academic freedom," the lawsuit says.
The suit also cites the Second Amendment, which is usually cited by gun-rights supporters to bolster ideas like campus carry.