Trey Gowdy: Hillary Must Turn Email Server Over To Third-Party Arbiter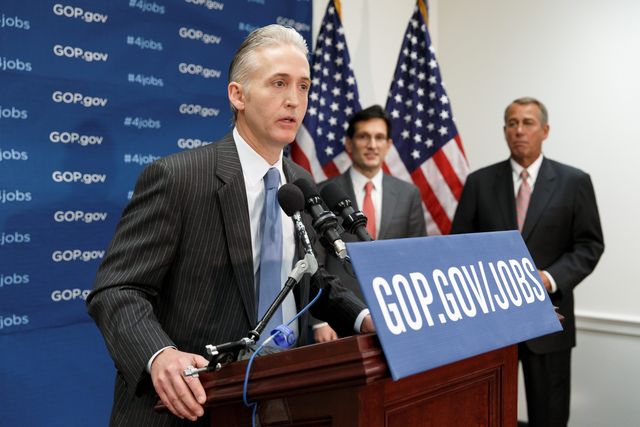 Trey Gowdy, the top House Benghazi investigator, says that Hillary Clinton must testify at least twice before his committee and that she should turn her private email server over to a third-party arbiter.
The South Carolina Republican issued a statement after a press conference Clinton held Tuesday.
Clinton addressed for the first time in public her exclusive use of private email during her four years at State. She also discussed her use of a private server which operated out of her Chappaqua, N.Y. home.
"Having finally heard from Secretary Clinton about her exclusive use of personal email with which to conduct official business while serving as Secretary of State, regrettably we are left with more questions than answers," Gowdy said in the statement.