Trump-backer Barletta battling midterm odds against 'Sleeping Bob' Casey in Pennsylvania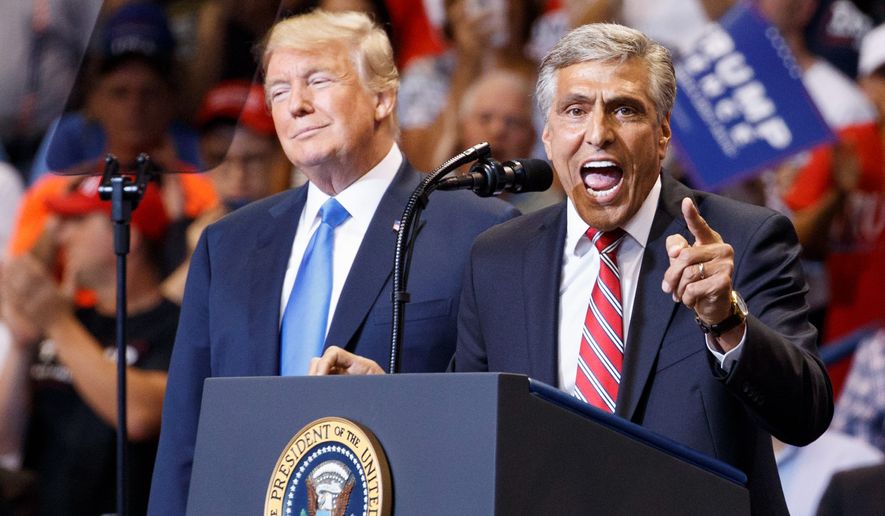 PAXTONIA, Pa. — Immigration hard-liner Rep. Lou Barletta is one of President Trump's most loyal supporters, but he is facing an uphill battle in Pennsylvania in his bid to unseat two-term Democratic Sen. Robert P. Casey Jr.
In a state where Mr. Trump pulled off a major upset over Hillary Clinton in 2016, Mr. Barletta has been trailing Mr. Casey by double digits in polls.
Congressman Barletta is fighting against the tides right now," said Christopher Borick, director of the Muhlenberg College Institute of Public Opinion in Allentown. "It's not 2016 anymore."
Mr. Trump's popularity in Pennsylvania has eroded since he became the first Republican presidential nominee to win the state in 28 years. In a Morning Consult poll released in July, the president had a net approval rating of minus-6 percentage points, with 45 percent approving and 51 percent disapproving.