Trump Iowa campaigner says 'Bloodgate' attack on Megyn Kelly was 'fair game'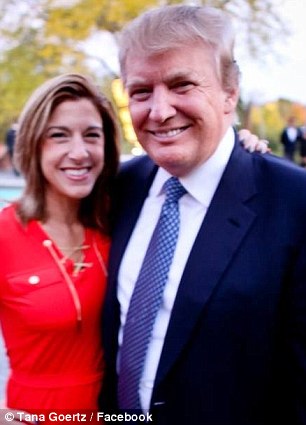 A Donald Trump official leading his political campaign in Iowa has said his attacks on Fox News host Megyn Kelly are 'fair game'.
Tana Goertz, his campaign co-chair in the battleground state, said that she was not offended by Trump's suggestion that Kelly asked him tough questions because there was 'blood coming out of her wherever'.
Goertz instead said the abuse is part of political debate, saying: 'If you mess with the bull you're going to get the horns, sweetheart'.
Trump's comments, made Friday night in a CNN segment where he also called her a 'lightweight' and 'overrated', were widely interpreted as a crude reference to Kelly's menstrual cycle.