Trump promises 'heavy play' in NY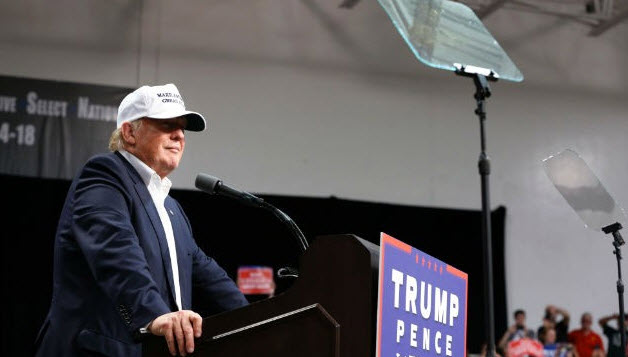 Donald Trump told a New York crowd of conservatives Wednesday that he would battle for the traditionally blue state.
"We are going to play so hard. We are going to play so hard and win," he told the Conservative Party of New York in a brief appearance. "We're going to win this state, it's going to shock people. And by the way, you know if we win this state, it's over, we win."
Trump rehashed his enormous victory in his home state's primary for the crowd.
"Winning New York by such a landslide against very capable people in the primary, that was an honor for me because nobody knows me better than New Yorkers," he said. "It's always bad, never good, when you lose your state and lose it badly."
Trump said he's optimistic about his chances in the general election, promising to make a "very, very heavy play" for the Empire State and others in which Republicans typically don't compete.