Two protestors disrupt pro-gun Cruz rally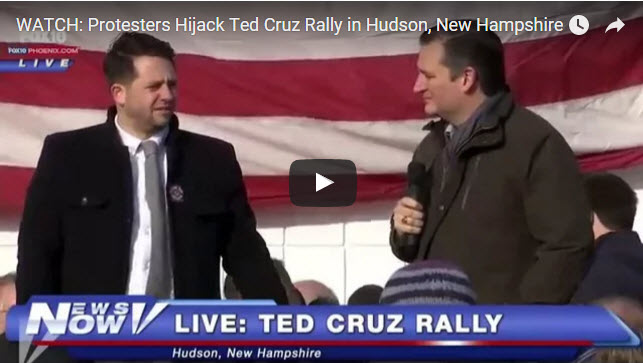 Two protestors briefly took over the stage at Ted Cruz's Second Amendment rally in New Hampshire, interrupting the presidential hopeful before he lambasted liberals for gun control policies that he claims have cost American lives.
Each man, at different times, briefly walked onto the stage and addressed the crowd, with one asking "what made everyone so weird and sad that they had to come out" to the gun rights rally.
Each was escorted offstage.