TX Lawyers Celebrate in Every County by Reading Declaration of Independence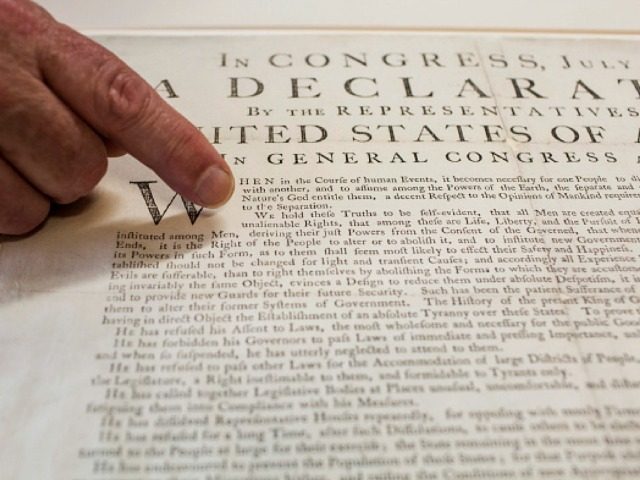 To celebrate the 240th birthday of the United States, Texas criminal defense lawyers across the 254 counties in the Lone Star State are taking to the courthouse steps to read the Declaration of Independence. The event started in Harris County, Texas, but the reading this year is in every Texas county.
Houston criminal defense attorney and former president of the Harris County Criminal Lawyers Association (HCCLA), Robert J. Fickman, started the tradition six years ago with fellow lawyers on the front steps of the Harris County Criminal Justice Center in Houston.
Robb Fickman told Breitbart Texas, "It's proper for the defense bar to lead the readings of the Declaration of Independence. Other than the military, we are the only group that daily defends the liberty of others. We are the heirs of our Founding Fathers. Like all Americans, we are duty bound to make sure the promise of life, liberty, and the pursuit of happiness, is equally available to all Americans."
The readings started on Thursday and will continue through the 4th of July.