UC President Janet Napolitano Played Key Role in Providing Sanctuary to Illegal Aliens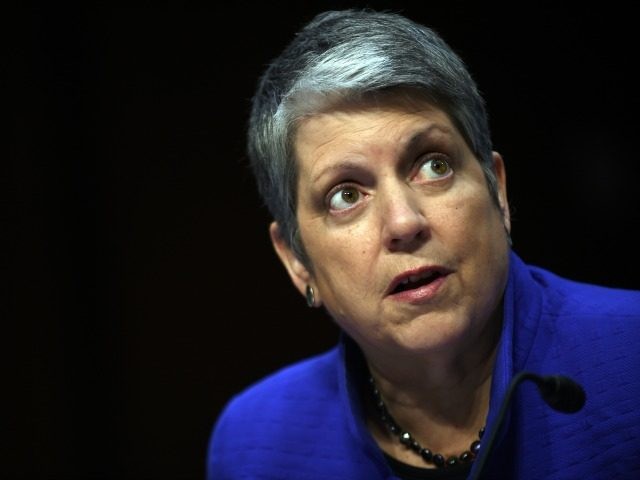 Amid violent protests that prompted the cancellation on Wednesday of Breitbart editor Milo Yiannopoulos's speech at the University of California at Berkeley, it is important to recall that UC President Janet Napolitano – former secretary of Homeland Security under President Obama – has been a key player in providing sanctuary to illegal aliens.
Milo was planning to use his UC Berkeley speech to call for the withdrawal of federal funds from so-called sanctuary campuses, meaning universities that don't enforce U.S. immigration law.
Breitbart News reported:
Milo and the David Horowitz Freedom Center have teamed up to take down the growing phenomenon of "sanctuary campuses" that shelter illegal immigrants from being deported. Milo will kick start the campaign with a speech at the University of California's Berkeley campus on February 1, where he, backed by the Freedom Center, will call for the withdrawal of federal grants and the prosecution of university officials who endanger their students with their policies, starting with UC President and former Secretary of Homeland Security Janet Napolitano and Berkeley Chancellor Nicholas Dirks.
On Tuesday, the East Bay Times reported protesters were gearing up to confront Milo's kickoff of the campaign against sanctuary campuses.