Vandals knock down satanic pentagram display in Boca Raton's free-expression zone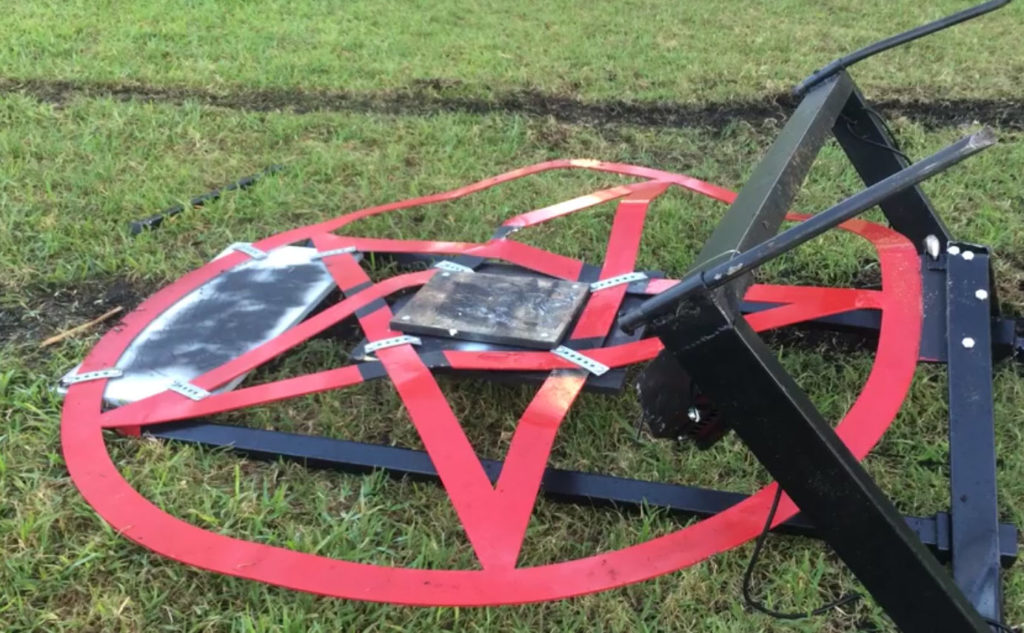 A satanic pentagram display that a man says represents his religious views, has been vandalized again, according to Boca Raton police.
The alternative holiday display in a free-expression zone in Boca Raton's Sanborn Square was found on the ground early Tuesday. Tire tracks led to and from the toppled display.
Some drivers honked and cheered as they drove by the damage.
The 300-pound, 10-foot pentagram is the work of Preston Smith, a schoolteacher for Palm Beach County Schools. The display has been opposed by some religious leaders who called it "offensive and harmful." And it has been a frequent target for vandals, with police responding to damage reports eight times this month.