Waiver to Exempt Children From Pledge of Allegiance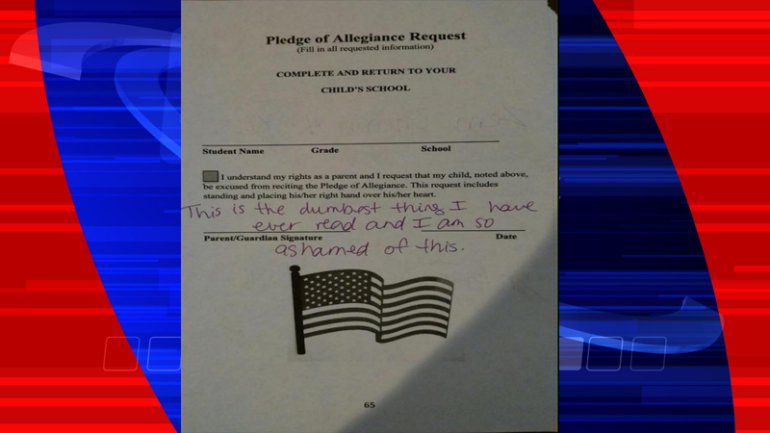 CAPE CORAL, Fla. — A Florida man is upset after his niece brought home a Pledge of Allegiance waiver that asked parents to sign and return the form if they'd like their child to "be excused from reciting" it.
It read:
"I understand my rights as a parent and I request that my child, noted above, be excused from reciting the Pledge of Allegiance. This request includes standing and placing his/her right hand over his/her heart."
In frustration, Micah Brienen took to Facebook last Thursday.
"My niece brought this home from school today…What is happening to our country?!?" he said in the post.