Washington Senate committee hears gun control proposals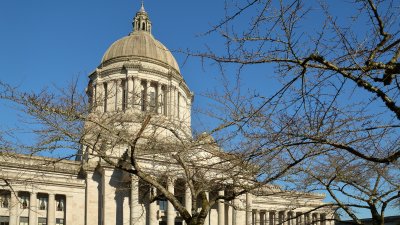 Washington state lawmakers began work on a series of gun control proposals Monday morning. The proposals cover everything from licenses for ownership of semi-automatic rifles to gun storage and gun sales.
"Today the Senate Law and Justice Committee is hearing gun responsibility bills that simply would not have been heard by the previous leadership of the Senate," said Jeff Potter, program policy director for the Alliance for Gun Responsibilities.
"Already this session we've seen a bill that was killed at the request of the gun lobby last year pass with this committee. So just the fact that we are having these hearings today is just a sea change from where we were just a few years ago."
A bus full of volunteers and testifiers, including two families impacted by the Las Vegas shooting, arrived in Olympia for the Senate hearings.