Why is Sen. Harry Reid being investigated in Utah?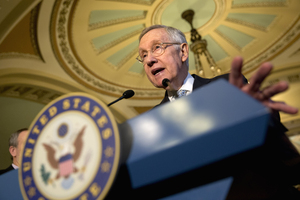 A Utah county prosecutor said Wednesday he is investigating U.S. Sen. Harry Reid of Nevada in connection with a pay-to-play scheme involving two former Utah attorneys general.
Davis County Attorney Troy Rawlings, a Republican, said in a statement that he's looking into allegations related to the Democratic senator.
Rawlings declined to disclose the allegations and only said the claims are based on information from witnesses in the attorneys general case.