Wild horses should be killed or sold, government board decides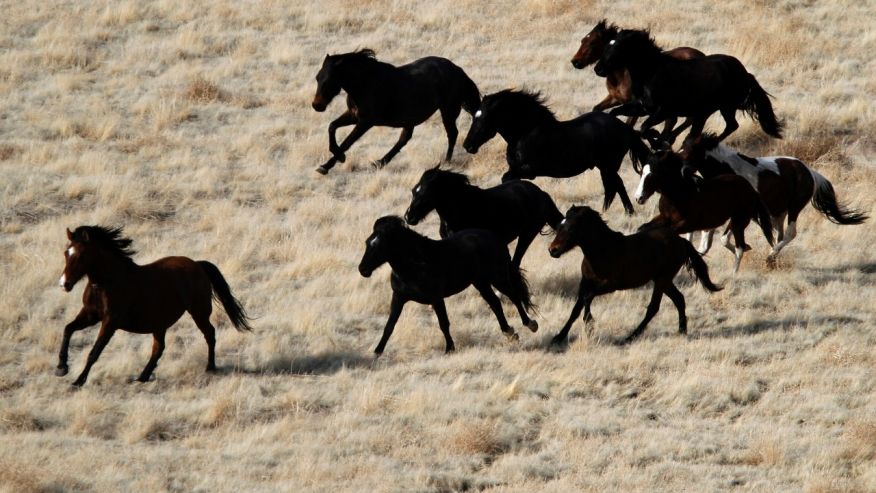 The U.S. government is coming under fire from animal rights activists amid concerns that almost 45,000 wild horses could be euthanized in an attempt to control their numbers.
Last week the Bureau of Land Management's National Wild Horse and Burro Advisory Board recommended that the Bureau euthanize or sell "without limitation" excess "unadoptable" horses and burros in the BLM's off-range corrals and pastures.
An "unadoptable" horse or burro is typically at least 5 years old, making them less attractive for purchase or adoption. The bureau has more than 44,000 horses and more than 1,000 burros in off-range pastures and corrals.
The recommendation prompted an angry response from The Humane Society of the United States. "The decision of the BLM advisory board to recommend the destruction of the 45,000 wild horses currently in holding facilities is a complete abdication of responsibility for their care," said Humane Society Senior Vice President of Programs & Innovations Holly Hazard, in a statement.