Will Trey Gowdy Throw Hillary In Jail?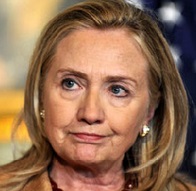 If Republican lawmakers really want to read Hillary Clinton's missing emails, they have a long way to go to get their hands on them.
Congressional power only goes so far. The Republican-controlled House of Representatives could vote to sue the former secretary of state to force her to turn over the emails or her computer server. But legal experts say that could take years, well after the 2016 presidential race is over. And the other options – throwing her in a Capitol jail cell or getting the Justice Department to prosecute her – appear unlikely.
"Their ability to get things enforced is virtually zero," said Stanley Brand, a Washington lawyer who served as general counsel to the House. "They don't have any attractive options."
The House Select Committee on Benghazi subpoenaed the emails while asking that Clinton voluntarily turn over her personal email server to a "neutral, detached and independent" third party. Clinton's attorney told the committee she gave work emails to the State Department, then permanently deleted all emails from the server and refused to turn over the server to Congress.