10 percent of Air Force's $339 million F-22 fighter jets damaged in Hurricane Michael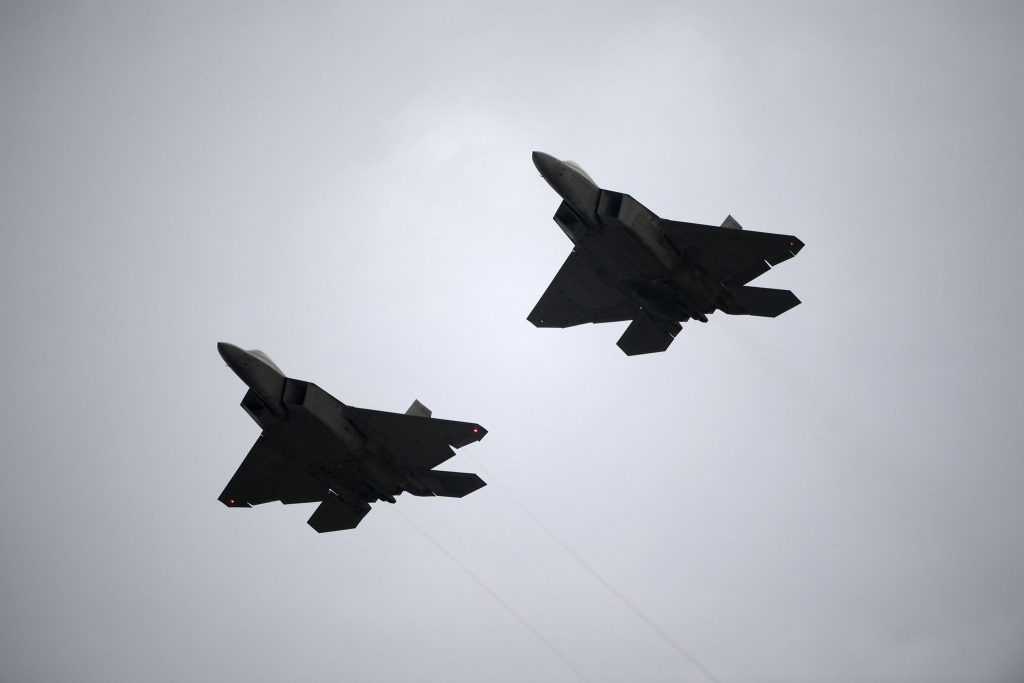 President Trump's tour Monday of devastation wrought by Hurricane Michael took him close to Florida's Tyndall Air Force Base, where more than a dozen F-22 Raptor stealth fighter jets were damaged after being left in the path of the powerful storm.
The pricey fighter jets — some possibly damaged beyond repair — were caught in the widespread destruction that took at least 18 lives, flattened homes, downed trees and buckled roads from Florida to Virginia.
"We're doing more than has probably ever been done," Mr. Trump said of the recovery effort, as he and first lady Melania Trump visited a FEMA aid distribution center in Lynn Haven, Florida, where they handed out water bottles.
The decision to leave roughly $7.5 billion in aircraft in the path of a hurricane raised eyebrows, including among defense analysts who say the Pentagon's entire high-tech strategy continues to make its fighter jets vulnerable to weather and other mishaps when they are grounded for repairs.