12 refugees detained under ban after Trump's order; one released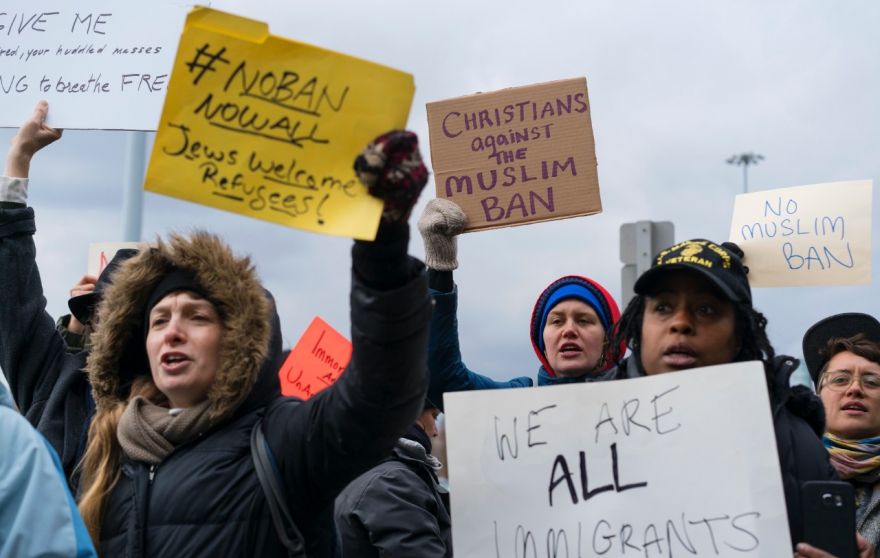 Twelve refugees were detained at JFK Airport within hours of President Trump's order restricting immigration from seven majority-Muslim nations.
One of the Iraqis, Hameed Jhalid Darweesh, 53, was released by midday Saturday. "I suffered to move here, to get my family here …. I can't go back," Darweesh said shortly after his release, according to the New York Post. Asked if he'd be killed in Iraq, he answered: "Yes, yes."
Hameed Khalid Darweesh, an Army interpreter in Iraq, had been stopped as he traveled with his wife and three kids when agents pulled him aside, according to the New York Times.
The fate of the other Iraqi detainee, Haider Sameer Abdulkhaleq Alshawi, 33, was unclear. So was the fate of 10 other refugees, whose nationalities were not immediately known.
Reps. Jerrold Nadler (D-Manhattan) and Nydia Velazquez (D-Brooklyn) announced the number of refugees held at the airport. "This should not happen in America. We shouldn't have to demand the release of refugees one by one," the two members of Congress said in a statement.