1st call for impeachment by member of Congress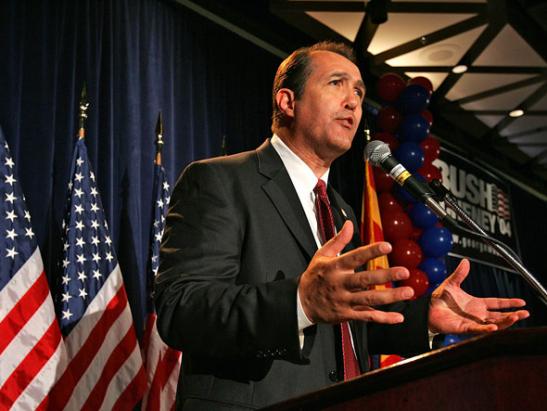 A Republican congressman has told a left-leaning blog that if there is collective support, he would favor the impeachment of Barack Obama over his decision to stop defending the federal Defense of Marriage Act.
Scott Keyes of ThinkProgress.org asked U.S. Rep. Trent Franks, R-Ariz.: "I know Newt Gingrich has came out (sic) and said if they don't reverse course here, we ought to be talking about possibly impeaching either Attorney General [Eric] Holder or even President Obama to try to get them to reverse course. Do you think that is something you would support?" Keyes asked.
Franks replied: "If it could gain the collective support, absolutely. I called for Eric Holder to repudiate the policy to try terrorists within our civil courts, or resign. So it just seems like that they have an uncanny ability to get it wrong on almost all fronts."
Keyes was referring to the announcement by Holder and Obama that they no longer would fulfill their official duties to defend the law of the United States when it came to the Defense of Marriage Act.
"While sexual orientation carries no visible badge, a growing scientific consensus accepts that sexual orientation is a characteristic that is immutable," Holder explained in a statement announcing the conclusion he reached with Obama.
Holder said he and the president believe the law is unconstitutional.
To read more, visit: Â http://www.wnd.com/index.php?fa=PAGE.view&pageId=270077