368K drop out of market; Unemployment falls to 8.1 percent; jobs up 96K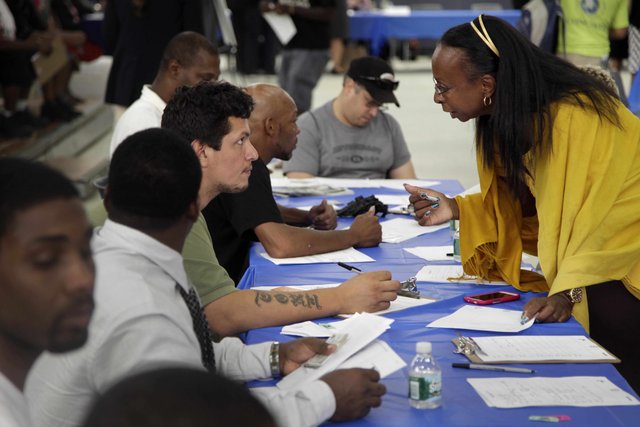 By Patrice Hill-The Washington Times
The unemployment rate last month fell to 8.1 percent from 8.3 percent as 96,000 more people found jobs and 368,000 dropped out of the labor market, the Labor Department reported Friday morning.
Continuing a trend this year that offers both good news and bad news for President Obama and unemployed workers, businesses continued to mete out a modicum of new jobs, but at a pace averaging around 139,000 a month, which falls short of what is needed to put a large backlog of workers idled by the recession back on the job.
"The good news was that the rate of unemployment fell from 8.3 percent to 8.1 percent, but that improvement will be largely overshadowed by the disappointing hiring trend," said Chris Williamson, chief economist at Markit. "The pace of economic growth remains insufficient to make meaningful inroads into unemployment in coming months."
While some economists said the drop in joblessness augurs well for the president's re-election, Republicans immediately seized on the report as evidence that Mr. Obama's economic program has failed to spark stronger growth.
"The American people are still asking, 'where are the jobs?' " said House Speaker John Boehner, Ohio Republican.
To read more, visit: Â http://www.washingtontimes.com/news/2012/sep/7/unemployment-falls-81-percent-jobs-96000/