A Hillary Clinton Match-Up With Marco Rubio Is a Scary Thought for Democrats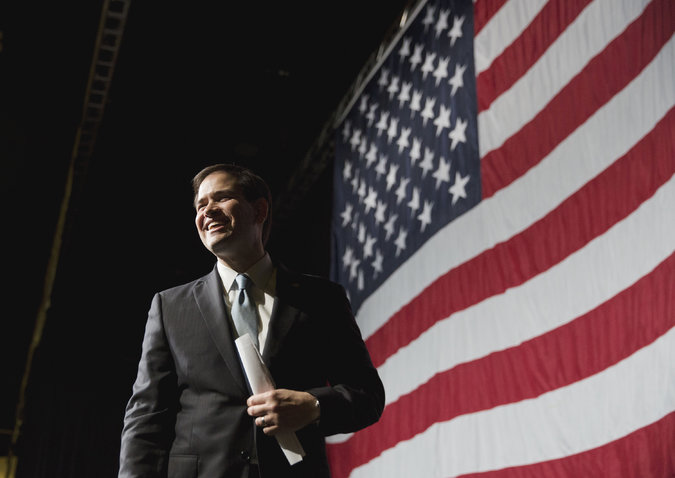 They use words like "historic" and "charismatic," phrases like "great potential" and "million-dollar smile." They notice audience members moved to tears by an American-dream-come-true success story. When they look at the cold, hard political math, they get uneasy.
An incipient sense of anxiety is tugging at some Democrats — a feeling tersely captured in four words from a blog post written recently by a seasoned party strategist in Florida: "Marco Rubio scares me."
What is so unnerving to them at this early phase of the 2016 presidential campaign still seems, at worst, a distant danger: the prospect of a head-to-head general-election contest between Mr. Rubio, the Republican senator from Florida, and Hillary Rodham Clinton.