Activist Who Took Credit For Violent Chicago Protests Was On Hillary's Payroll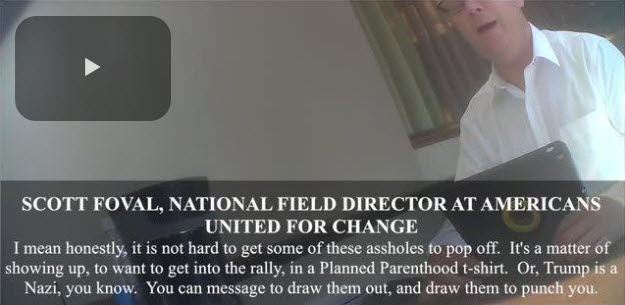 An activist who bragged about disrupting multiple Donald Trump campaign events in a recent Project Veritas video was on Democratic nominee Hillary Clinton's campaign payroll, a search of Federal Election Commission (FEC) records reveals.
In a Veritas video released Monday, filmmaker and provocateur James O'Keefe recounts meeting activist Zulema Rodriguez at the Republican National Convention in Cleveland. In the video, Rodriguez takes credit for violent protests in Chicago that forced Trump to cancel a March rally.
"So, [Aaron Black] and I did the Chicago Trump event where we shut down like all the yeah," Rodriguez says in the video. Rodriguez also takes credit for an Arizona protest, also in March, that shut down a major highway outside a Trump event.