Advocates to GOP allies: Use Tea Party tactics to move immigration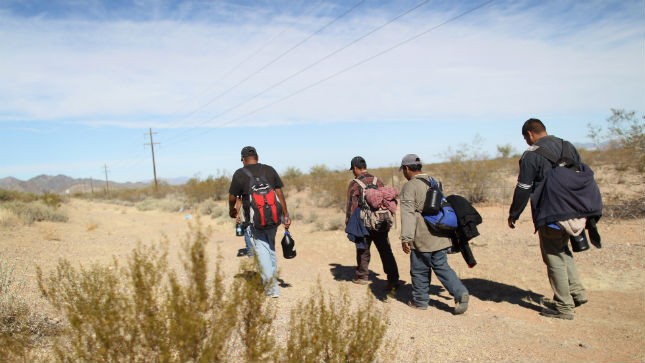 Advocates of immigration reform are calling on their House Republicans allies to adopt Tea Party tactics to force party leaders to bring legislation to the floor by the end of the year.
A week after hailing a trio of Republicans for signing on to a comprehensive immigration bill, liberal advocates turned up the heat on two of them and vowed to campaign for their defeat if they didn't do more to pressure Speaker John Boehner (R-Ohio).
"Lovely as it is that three Republicans have put their names on HR 15, that's not nearly enough," said Tom Snyder, the immigration campaign director at the AFL-CIO. He was referring to House immigration legislation introduced by Democrats that is modeled on the bipartisan Senate bill that passed in June.
Snyder and other advocates held a press conference Thursday to announce actions, including television ads, targeting nine House Republicans that hail from swing districts with a significant share of Latino voters. Two of those lawmakers, Reps. Jeff Denham (Calif.) and David Valadao (Calif.), won praise from immigration reformers last week when they endorsed the House Democratic bill.
A third Republican co-sponsor, Rep. Ileana Ros-Lehtinen (Fla.), is not a target of the lobbying effort because she is not seen as politically vulnerable and has long supported immigration reform, the advocates said.