Air Force removes inspirational posters after NOW claims content 'sexist,' 'faith-based'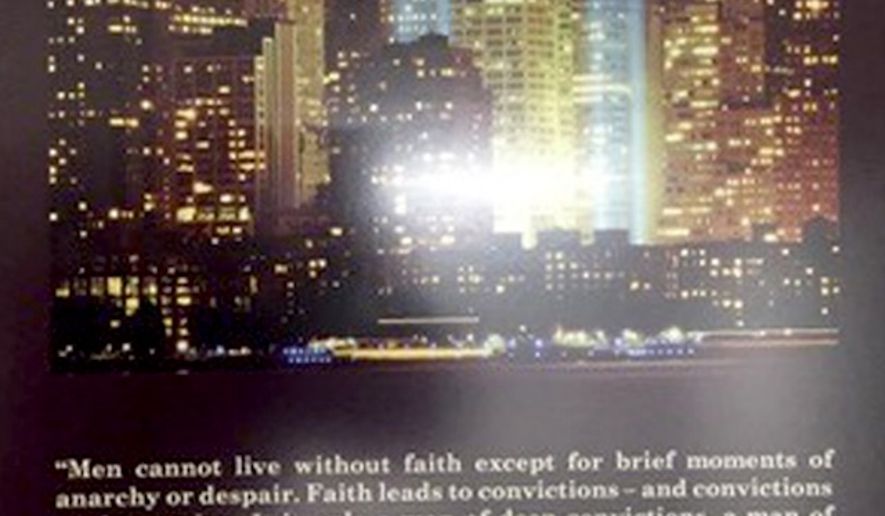 Officials at Air Combat Command have removed inspirational posters deemed "sexist" and "faith-based" by the Military Religious Freedom Foundation and the National Organization for Women.
Quotes from an Air Force manual published in 1955 are at the center of a controversy for Joint Base Langley-Eustis, Virginia. Posters that use "man" to generically refer to humanity — coupled with the idea that God is the source of all creation — sparked protests from NOW and MRFF. Maj. Malinda Singleton, a spokeswoman with Air Combat Command, confirmed to Air Force Times on Tuesday that the posters have been taken down.
One of the images, which includes fighter jets flying over the Statue of Liberty, cites the following from AF Manual 50-21, August 1955:
"The idea uppermost in the minds of men who founded the United States was the idea that each and every human being is important. They knew that the importance of man came from the very source of his life — because man was made in the very image and likeness of God, he had a destiny to achieve. And because he had a destiny to achieve, he had the unalienable rights and the inherent freedom to achieve it. That is the basic idea of our democracy. That is the keystone of our way of living. Discard that central thought and there is no meaning to our Declaration of Independence; there is no validity to our Constitution."