Al Franken accused of kissing, groping LA TV host without consent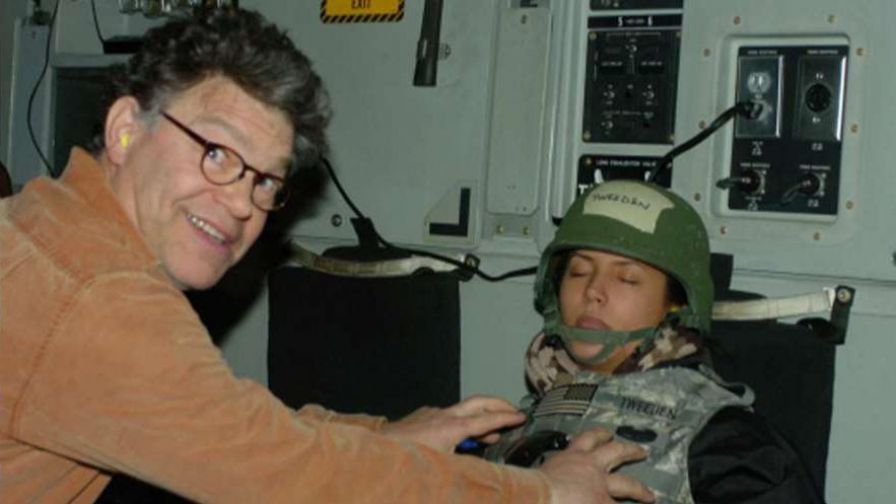 A California TV host and sports radio broadcaster on Thursday accused Democratic Sen. Al Franken of kissing and groping her without her consent in 2006.
Leeann Tweeden posted a blog detailing the alleged incident and also tweeted a picture of what seems to be a grinning Franken standing over her as she sleeps, pretending to grab her breasts.
Franken said he doesn't remember the kissing incident but apologized for posing for the picture. He said he intended it to be funny – but it wasn't.
"I certainly don't remember the rehearsal for the skit in the same way, but I send my sincerest apologies to Leeann," Franken said in a statement. "As to the photo, it was clearly intended to be funny but wasn't. I shouldn't have done it."