Alaska promises release of Palin emails by May 31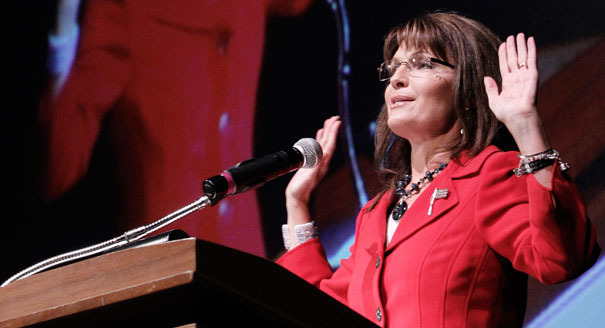 By Yereth Rosen
(Reuters) – Alaska officials must release by the end of May an estimated 26,500 pages of emails exchanged between former Governor Sarah Palin and her aides, the state's attorney general has determined.
In a letter sent Wednesday to Governor Sean Parnell's administrative director, Alaska Attorney General John Burns said it was his "unequivocal expectation that all requested records that are not privileged will be provided no later than May 31, 2011."
If the records are made public on May 31, the wait for them will have exceeded Palin's 32-month tenure as Alaska's governor.
The email records initially were requested in 2008, while Palin was running for vice president on the Republican ticket, by MSNBC, Mother Jones magazine and Anchorage political activist Andree McLeod. Records sought include communications with Palin's husband, Todd, who has been accused of wielding inappropriate governmental powers.
Normally, state officials must provide requested public records within 10 days under Alaska laws. But the governor's office, during Palin's term and that of her successor, Parnell, has sought and been granted numerous delays from the state Department of Law.
State officials argued that the volume of material was overwhelming and it required scrutiny by experts to determine whether some of the information is legally privileged and should be redacted.
Burns said in his letter to Administrative Director Linda Perez that one last extension was "reasonable" under the circumstances, which include a legislative session competing for state officials' attention and legitimate questions about executive privilege.
"Although further delay clearly is far from desirable, I find that on balance a careful review best serves the public's multiple interests — including the interests both in a transparent government and in protecting privileged and confidential information from inadvertent disclosure," Burns wrote.
Palin, during her term in office and after she abruptly resigned in July of 2009, has been accused of circumventing state public-records requirements by conducting state business on private email accounts.
To read more, visit: http://www.reuters.com/article/2011/01/28/us-palin-emails-idUSTRE70R01920110128?feedType=RSS&feedName=politicsNews&rpc=22&sp=true