Alexandria Ocasio-Cortez Calls for Abolishing Electoral College: 'Shadow of Slavery's Power'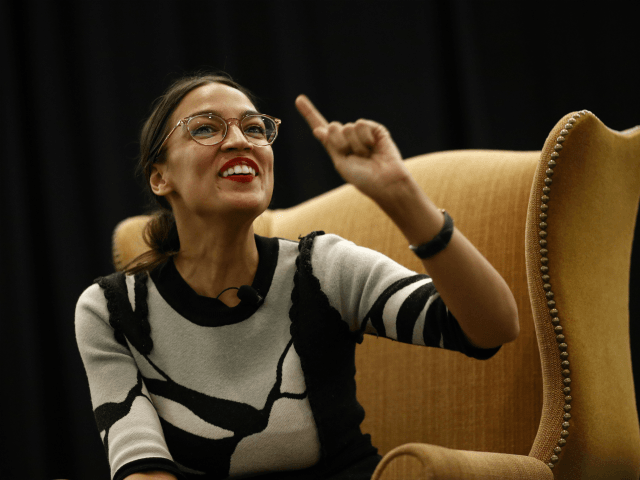 Alexandria Ocasio-Cortez, the Democrat Party's rising socialist star running to represent New York's 14th District in Congress, called for the electoral college to be abolished on Saturday, moments after then-Supreme Court nominee Brett Kavanaugh was confirmed by the Senate.
In response to GQ magazine's Julia Ioffe lamenting the impact presidents who won the electoral college have had on the Supreme Court, Ocasio-Cortez, tweeted her support for the process to be eliminated. "It is well past time we eliminate the Electoral College, a shadow of slavery's power on America today that undermines our nation as a democratic republic," she tweeted.
With Kavanaugh sworn into the Supreme Court as of Saturday evening, he is the fourth justice to be nominated by a president who did not win the popular vote. President Donald Trump, who beat his Democrat rival Hillary Clinton by 77 electoral votes (304-227) in the 2016 presidential election, has placed Neil Gorsuch and now Kavanaugh on the court. Both Justice Samuel Alito and John Roberts were selected by President George W. Bush.
Ocasio-Cortez joins a growing number of Democrats, including Clinton, calling for the electoral college to be replaced. In a September 2017 interview with CNN, Clinton toldhost Anderson Cooper that she believed the process was outdated and needed to be replaced. "We've moved toward one-person, one-vote, that's how we select winners," saidClinton. "I think it needs to be eliminated. I'd like to see us move beyond it, yes."