Allies seek to defend Jim Jordan from Ohio State allegations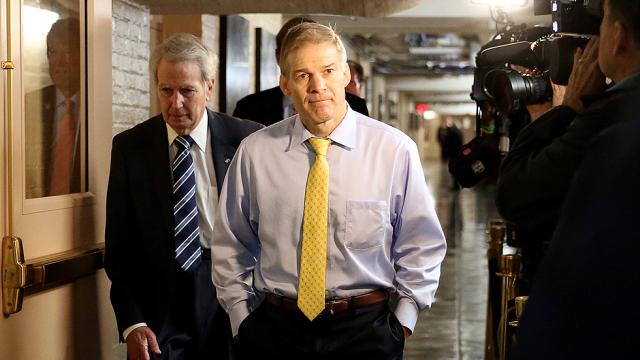 Embattled Rep. Jim Jordan (R-Ohio) and his allies went on offense Monday as a half dozen former wrestling coaches rallied behind their former Ohio State coaching colleague and insisted he did not know about a team doctor sexually assaulting student-athletes decades ago.
In a phone interview on Monday, former Ohio State University head wrestling coach Russ Hellickson vehemently denied that he or Jordan had ever seen or been told that Dr. Richard Strauss was molesting or sexually assaulting OSU wrestlers during the 1980s and '90s.
"I am frankly pissed off at what they are doing to Jim Jordan. This is hysteria and politics running the narrative," Hellickson told The Hill in a phone interview. Jordan "gave his heart and soul to the personal development of these athletes. If they are attacking him, why aren't they attacking the 30 or 40 other coaches at OSU?"
"A whole lot of people were in the dark here. Nobody recognized this," Hellickson added. "Jim Jordan didn't know anything. I didn't know anything, and I don't think any of the other coaches knew anything."
Moments later, Hellickson and five other former OSU coaches issued a joint statement defending Jordan and saying that they would have "spoken up" had athletes reported specific cases of sexual abuse to them.