Attorney general nominee backs Obama's immigration actions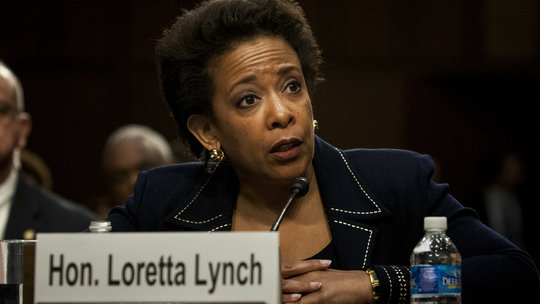 Attorney General nominee Loretta Lynch defended President Obama's executive actions on immigration Wednesday, but noted that she was not involved with the contentious decision.
Speaking of the Office of Legal Counsel memo laying out the legal justification for the action shielding millions of people in the country illegally from deportation, Lynch said, "I don't see any reason to doubt the reasonableness of those views."
During her confirmation hearing before the Senate Judiciary Committee, Lynch echoed the administration's argument that the Department of Homeland Security is not able to deport all of the people in the country illegally, so it should prioritize categories like criminals and remove the threat of deportation from others.
That justification "seemed to be a reasonable way to marshal limited resources," Lynch said.
"The Department of Homeland Security was seeking legal guidance on the most effective way to prioritize the removal of groups of large numbers of individuals given that their resources would not permit removal of everyone who fell within the respective category," she said.