Bachmann well-positioned for Iowa, and maybe beyond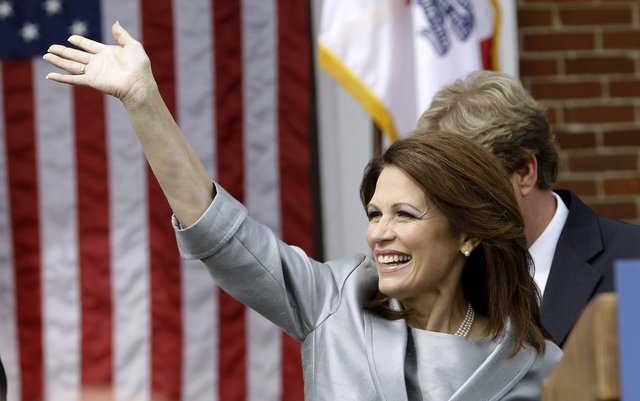 By Peter Hamby, CNN Political Reporter
Washington (CNN) — Forget political pedigree, executive experience or ties to deep-pocketed donors.
No Republican presidential candidate is better positioned to capitalize on the recent tide of conservative anger toward President Barack Obama than Michele Bachmann.
Her charisma and crossover appeal to both social and fiscal conservatives have the three-term Minnesota congresswoman rising in the polls and primed to make a serious impact on the GOP nomination fight.
Bachmann, unlike several of her rivals making appeals to the Tea Party movement, has the resources and fundraising potential to steer her campaign beyond the crucial early states of Iowa, New Hampshire and South Carolina.
Though firmly on the insurgent side of the Republican field, she is also taking steps to position herself as a credible alternative to the crop of establishment-friendly White House contenders with deep pockets and long political resumes.
She has hired Sarah Palin's debate coach. She nabbed Haley Barbour's pollster.
And Bachmann's campaign organization will be based not in Minnesota, but in Washington, where the coming battle on Capitol Hill over raising the debt ceiling will place her squarely in the middle of the national political debate this summer.
Most her rivals, now out of office, will be watching from the sidelines.
The question of whether Bachmann can ride these advantages all the way to the Republican nomination will begin to be answered on Monday in Iowa, where she formally launches her presidential bid in Waterloo.
That Bachmann was born in Waterloo and lived there until age 12 is fortuitous. Iowa, political observers say, is now key to Bachmann's chances of becoming president.
To read more, visit:Â http://www.cnn.com/2011/POLITICS/06/27/bachmann.2012/index.html