BACK HOME, SPEAKER RYAN CAN'T ESCAPE QUESTIONS ABOUT GOP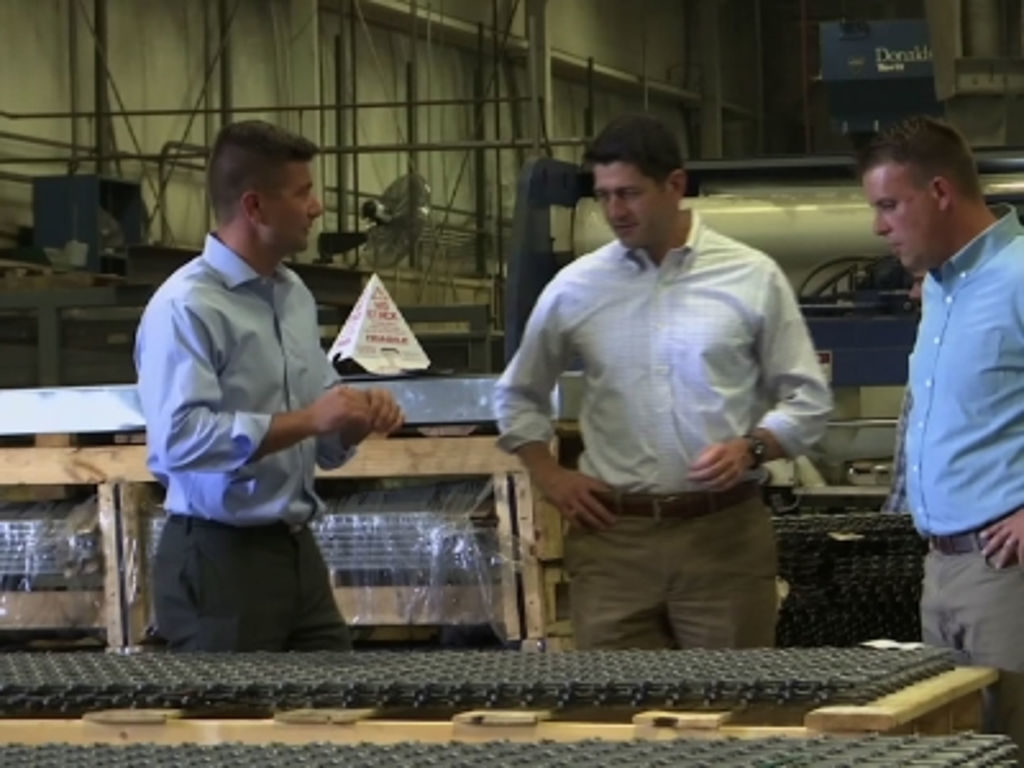 MUKWONAGO, Wis. (AP) — With a dysfunctional Congress on recess, House Speaker Paul Ryan has turned his focus back home, touring flood-damaged areas and visiting local businesses in Wisconsin. But he can't escape the questions about why Republicans in charge of Washington aren't delivering.
And though he's won re-election easily for years, Ryan faces the prospect of challenges from left and right and an energized Democratic base in next year's midterm elections.
"We have a majority in the House and Senate and it feels like nothing's getting done," 32-year-old James Hulsey said just before Ryan recently toured his workplace.
Sensing the angst, Ryan has been much more visible in his southeast Wisconsin district as Republicans failed to deliver on their yearslong promise to scrap the health care law and new polling numbers show the speaker is less popular among Republicans in Wisconsin than President Donald Trump. Trump won Wisconsin by less than a percentage point, but he carried Ryan's district by 10 points.