Baron Hill drops out of Senate race, clearing path for Evan Bayh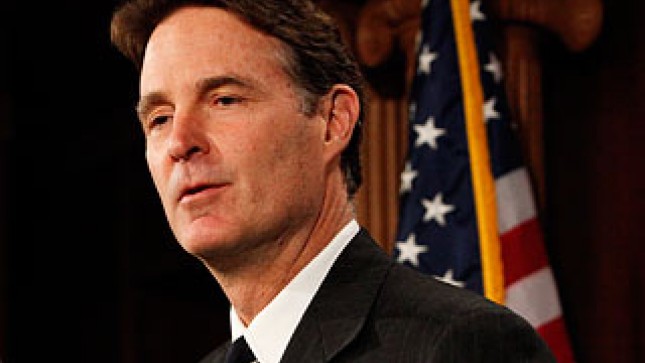 INDIANAPOLIS, Ind. – Former Indiana governor Evan Bayh may make a return to the U.S. Senate.
Bayh is expected to make the announcement Monday. According to a source close to the decision, Bayh plans to run for Indiana's open U.S. Senate seat.
Bayh stepped away from the senate race in 2010 and has been out of politics in an elected capacity since then. The Democratic Party chose Brad Ellsworth to run in his stead, but Dan Coats won the race that year.
Indiana will have an open seat in the Senate because Coats will step down once his term has ended. Rep. Todd Young won the Republican primary in May during a hotly contested race against Marlin Stutzman. Baron Hill, the lone Democratic candidate, announced Monday that he would drop out of the race.