Battle for Iowa takes center stage at Democratic debate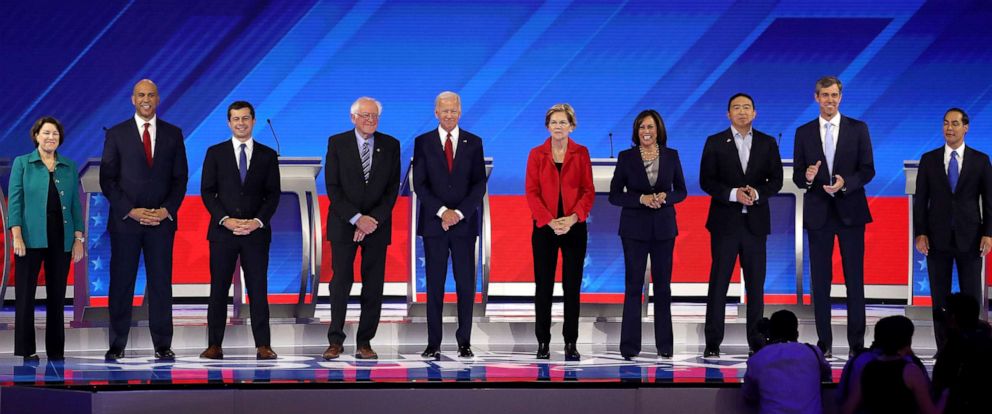 The battle for Iowa took center stage at the Democratic debate in Los Angeles on Thursday night as top-tier candidates collided and the long shots made their moves with only 46 days until the first-in-the-nation caucuses.
Polls are pointing toward a photo finish in Iowa and momentum will matter, as South Bend, Ind., Mayor Pete Buttigieg looks to maintain his narrow lead over Sen. Bernie Sanders (I-Vt.), Sen. Elizabeth Warren (D-Mass.) and former Vice President Joe Biden.
And it's now or never for candidates such as Sen. Amy Klobuchar (D-Minn.) and tech entrepreneur Andrew Yang.
The knives were out against Buttigieg, whose surge to the top of the field in Iowa made him a prime target for his rivals.