Before Blaming Russia, Hillary Clinton's Campaign Conspired to 'Elevate' Trump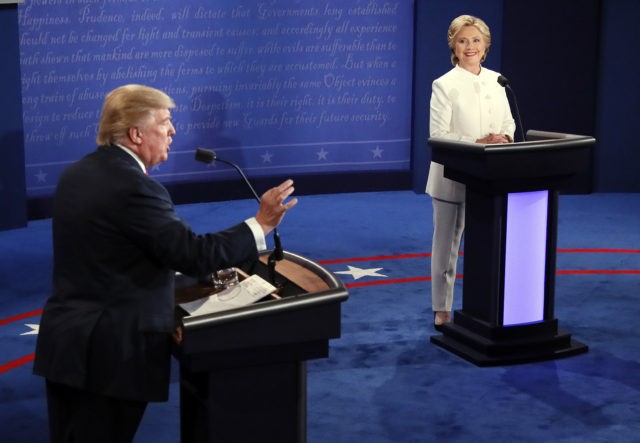 TEL AVIV – While Hillary Clinton's team is currently pushing the narrative that Russia interfered in the presidential election in favor of Donald Trump, it was Clinton's campaign team who were actually caught red-handed – with a paper trail to prove it – strategizing how to interfere in the GOP presidential primaries with the goal of ensuring that Trump was the Republican nominee.
Last month, Wikileaks published an email containing a document sent to the Democratic National Committee (DNC) from Clinton's campaign detailing a strategy to help ensure that Clinton's opponent would be a "Pied Piper" candidate and not a so-called mainstream Republican, like Jeb Bush or Marco Rubio.
The "Pied Piper" candidates, according to the Clinton campaign document, were Trump, Ted Cruz and Ben Carson.
The concept, which clearly failed miserably for Clinton, was to aid in the rise of one of these candidates, believing each of them to be "unpalatable to a majority of the electorate" and the weakest candidates against Hillary Clinton.
The underhanded scheme was outlined in a two-page document, dated April 7, 2015 and titled, "2016 GOP presidential candidates."