BEHIND THE SCENES WITH JOHN BOEHNER'S WORST NIGHTMARE: MARK MEADOWS LAUNCHES MISSION TO FIX BROKEN CONGRESS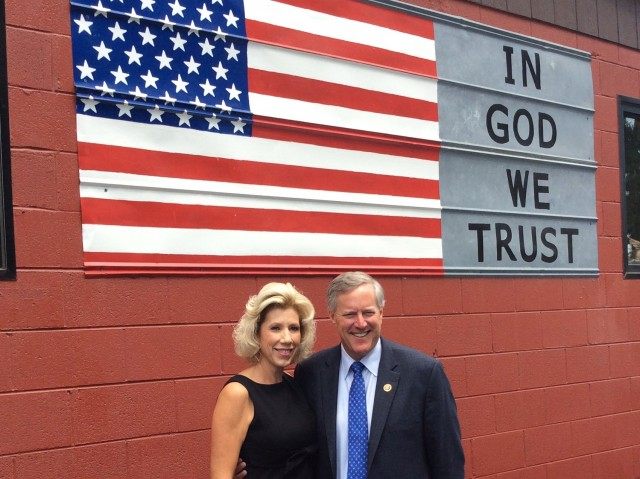 MORGANTON, North Carolina — Speaker Rep. John Boehner's worst nightmare is on the rise here in rural North Carolina. Rep. Mark Meadows is gaining steam as a clearly coordinated, highly orchestrated effort to remove Boehner as Speaker of the United States House of Representatives—and fix a broken Congress that no longer represents the wishes of the American people—comes into much clearer focus.
Meadows invited Breitbart News to accompany him on a district visit, and the concerns he discussed with his constituents offer a microcosm of the issues America wants Congress to address. Everyone here agrees: John Boehner needs to go as Speaker of the House, and Mark Meadows is doing something about that.
Unlike some others from the more conservative side of the House GOP conference, Meadows is calm, cool and collected. He doesn't make headline-grabbing comments, and is a serious, well-connected and well-respected member of the conference. Despite clear efforts by leadership—Boehner's office and its allies, including Chief Deputy Whip Rep. Patrick McHenry who represents the district bordering Meadows' here—to isolate him, Meadows' credibility in the House GOP conference only seems to grow by the minute thanks to his steady demeanor and well-intentioned aim to steer Congress back onto a track that more effectively represents America's views in Washington.