Ben Carson: Donald Trump 'was very dishonest' about my past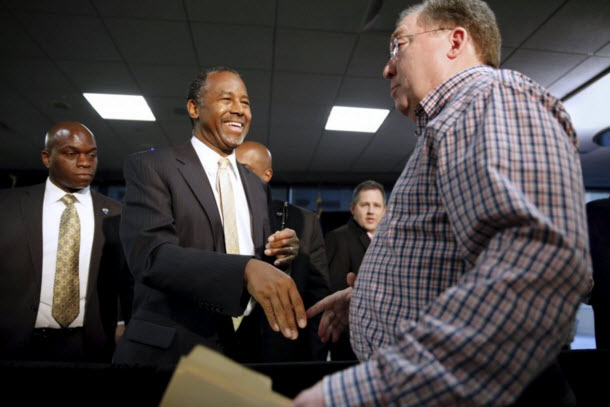 Struggling to maintain momentum ahead of the Iowa Republican caucus, presidential candidate Ben Carson accused GOP front-runner Donald Trump on Wednesday of spreading "rumors" about his past that contributed to "unprecedented attacks" on his character.
Carson, who once led polls here in Iowa, predicted that Trump and Sen. Ted Cruz (Tex.), another GOP front-runner, will "probably" perform worse than anticipated because news organizations are not polling his universe of supporters accurately.
"A lot of the people who are supporting us are people who have not traditionally been in the political arena. And those are people who are not polled. You only poll likely voters," the retired neurosurgeon told reporters at a Bloomberg Politics Breakfast Briefing in Des Moines.