Big GOP Donor: GOP Majority In Congress In Jeopardy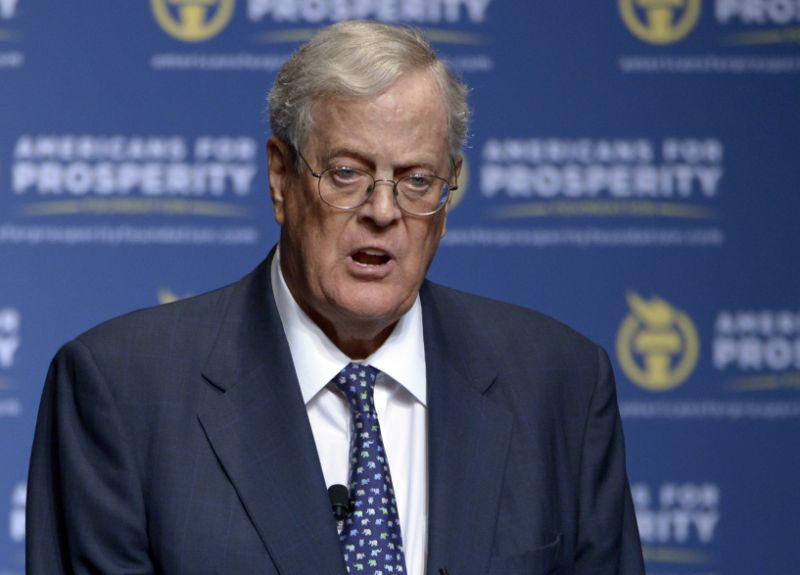 The urgency was easy to find inside the private receptions and closed-door briefings at the Koch brothers' donor retreat in Colorado Springs, where the billionaire conservatives and their chief lieutenants warned this weekend of a rapidly shrinking window to push their agenda through Congress.
No agenda items mattered more to the conservative Koch network than the GOP's promise to overhaul the nation's tax code and repeal and replace President Barack Obama's health care law. At the moment, however, both are bogged down by GOP infighting that jeopardizes their fate.
"There is urgency," said Tim Phillips, who leads the network's political arm, Americans for Prosperity. "We believe we have a window of about 12 months to get as much of it accomplished as possible before the 2018 elections grind policy to a halt."
The window for action may be even smaller, some Koch allies warned at a weekend donor retreat that drew roughly 400 participants to the heart of the Rocky Mountains. The price for admission for most was a pledge to give at least $100,000 this year to the Kochs' broad policy and political network. There were also at least 18 elected officials on hand. Some hosted private policy discussions with donors while others simply mingled.