Bill Clinton reportedly appeared at event only after donation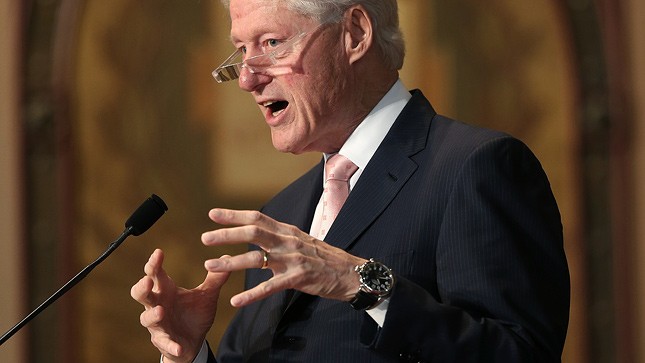 President Clinton appeared at a supermodel's charity event to receive a lifetime achievement award after she offered to share at least $500,000 of the gala's proceeds with the Clinton Foundation, according to a Friday report from The New York Times.
The former executive director of the Happy Hearts Fund, founded by Czech model Petra Nemcova, told the paper that Clinton didn't agree to appear at the June 2014 event until after the charity offered the donation, which made up more than a quarter of the event's proceeds.
"The Clinton Foundation had rejected the Happy Hearts Fund invitation more than once, until there was a thinly veiled solicitation and then the offer of an honorarium," Sue Veres Royal told the Times. She was dismissed from the organization soon after based on what the paper describes as "conflicts over the gala and other issues."
Nemcova held the event last year to commemorate the 2004 Indian Ocean tsunami, which she personally survived by holding onto a palm tree for hours despite shattering her pelvis. Her boyfriend, Simon Atlee, died in the flood.