Bipartisan lawmakers unveil bill to ban gun bump stocks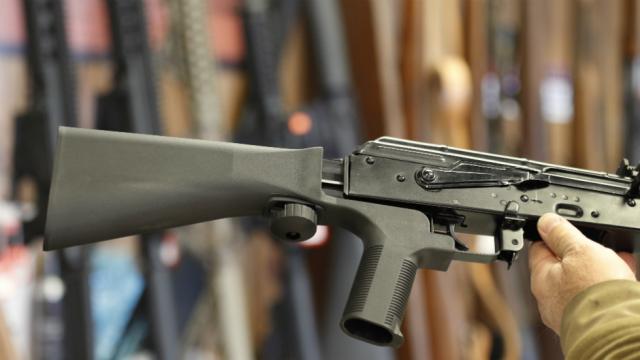 A bipartisan pair of lawmakers unveiled legislation on Tuesday to ban a device used by the suspected gunman in the Las Vegas massacre to make semi-automatic weapons fire shots more rapidly.
The bill, authored by Reps. Carlos Curbelo (R-Fla.) and Seth Moulton (D-Mass.), would prohibit the manufacture, sale and use of the devices, known as "bump stocks," or anything similar that is designed to increase the rate of fire but doesn't convert a semi-automatic rifle into an automatic weapon.
"This common-sense legislation will ban devices that blatantly circumvent already existing law without restricting Second Amendment rights," Curbelo, a centrist who is one of Democrats' top targets in 2018, said in a statement.
The legislation is the first gun control proposal offered by a Republican following the massacre in Las Vegas last week, which was the deadliest mass shooting in modern U.S. history with nearly 60 deaths and more than 500 wounded.