Black Lives Matter Protesters Block Education Sec. DeVos From Entering DC Public School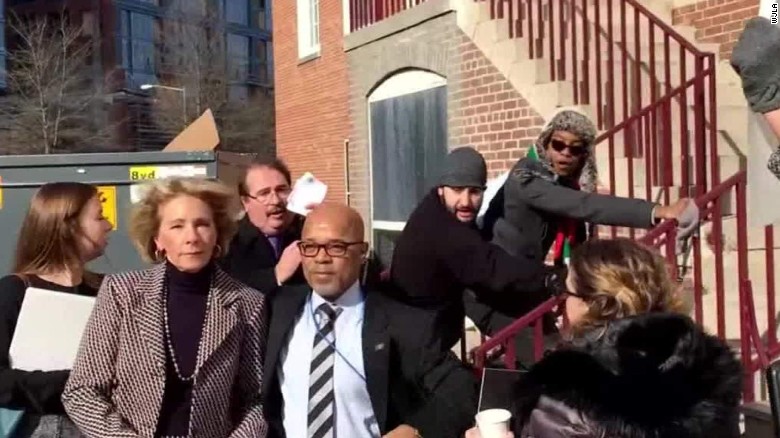 Black Lives Matter protesters blocked Trump Education Secretary Betsy DeVos from entering a Washington, D.C. public school Friday.
According to WJLA, DeVos attempted to enter the Jefferson Academy but Black Lives Matter protesters, organized by the Washington Teacher's Union blocked the entry way while heckling her, she turned around and returned to her car. D
One protester shouted, "Shame, shame, shame," at her.
DeVos attempted to enter early Friday morning after the gathering was organized by the Washington teacher's Union.
One of the protesters can be seen holding a "Black Lives Matter" sign while yelling at DeVos. The Education Secretary and her aides eventually made their way into the school through another entrance.
Washington's ABC 7 captured video of the new secretary of education whose contentious confirmation required Vice President Pence to cast a tie-breaking vote in her favor, a first ever for a cabinet level nomination.