Boehner rips right for raising money by 'just beating the dickens out of me'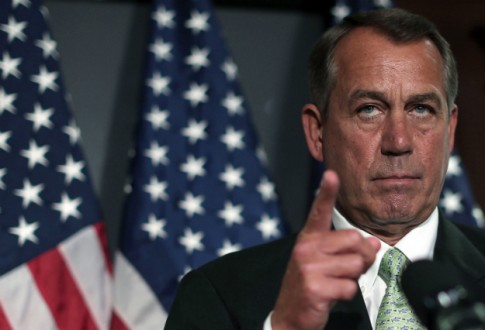 Speaker John Boehner (R-Ohio) is blaming conservative groups in Washington for turning him into a human pinata to raise money.
In an interview to air on Sunday's "60 Minutes" on CBS, Boehner said he doesn't disagree that much with conservatives on policy, but that the groups beat "the dickens out of me" in order to line their own pockets.
"The issue with the Tea Party isn't one of strategy. It's not one of different vision," Boehner said, according to excerpts released by CBS.
"It's a disagreement over tactics, from time to time. Frankly, a lot is being driven by national groups here in Washington who have raised money and just beating the dickens out of me," Boehner said in the joint interview with Senate Majority Leader Mitch McConnell (R-Ky.).