BREAKING NEWS: Congressional negotiators reach tentative budget deal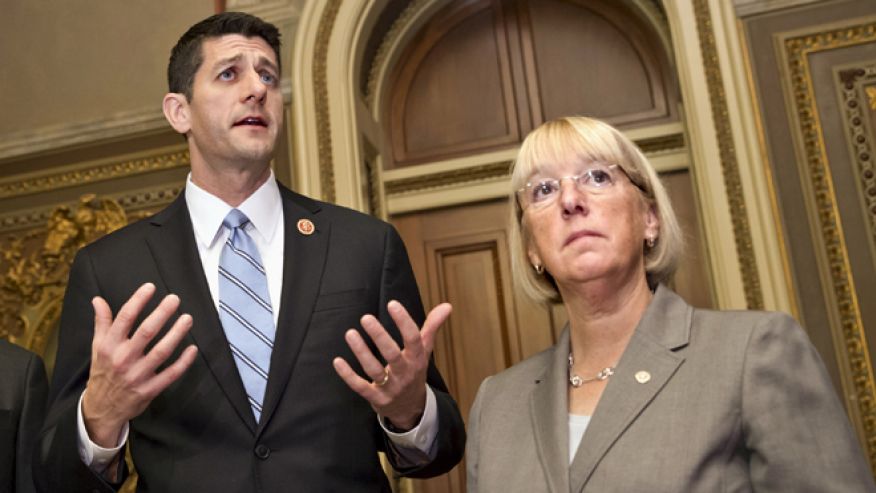 Congressional negotiators on Tuesday announced a tentative budget deal that would avoid a partial government shutdown, but also begin to unravel hard-fought spending cuts.
The lead negotiators — Senate Budget Committee Chairwoman Patty Murray, D-Wash., and House Budget Committee chairman Paul Ryan, R-Wis. — detailed the specifics of the proposal at an evening press conference.
The proposal would restore about $63 billion in funding that had been cut by the so-called sequester. Though it would also include roughly $23 billion in net deficit reduction over a decade, fiscal conservatives were on high alert that the proposal was raising spending levels too high.
Sources told Fox News the deal sets a "topline" spending threshold for the next two fiscal cycles, with the goal of stopping Congress from teetering from crisis to crisis trying to avoid partial government shutdowns.
But the deal is still likely to raise complaints from fiscal conservatives. One senior House Republican source predicted to Fox News that the party would have the votes to pass the deal, though they speculated the GOP may lose a "healthy chunk" on their side.