Buffett Rule: Could it backfire on Democrats?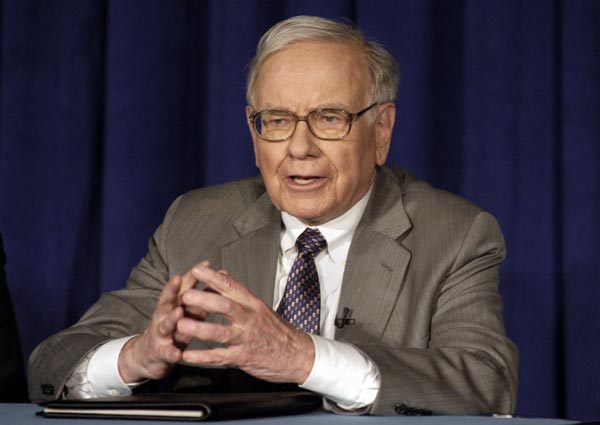 Christian Science Monitor
WASHINGTON–Democrats in Congress and President Obama are ratcheting up their efforts to cast Republicans as out-of-touch elitists by championing the "Buffett Rule" – a proposed bill that would require Americans making more than $1 million in income to pay a minimum 30 percent federal income tax.
Democrats will put the measure to a vote in the Senate next week in a move timed roughly to coincide with the April 15 deadline to file federal income taxes. It is intended to turn the screws not only on Senate Republicans in tight reelection contests but also on Mitt Romney, Mr. Obama's all-but-certain GOP challenger, who earned $20.9 million in 2011 but paid federal taxes at only a 15 percent rate.
The Buffett campaign has one simple mission – "embarrass Republicans" – says Stan Collender, a budget expert at Qorvis Communications in Washington.
Yet polling suggests that taxing the rich might not be a winning issue for Obama in November.
While the Buffett Rule is widely popular – more than 6 in 10 Americans support the measure, according to a March Reuters/Ipsos poll – the larger economic argument centered around "fairness" may be problematic for the independent voters who are often crucial in presidential elections.
Among voters without a strongly held opinion of either Mr. Romney or Obama, 80 percent said they'd be more likely to support a candidate focused on economic growth and opportunity, while 15 percent said they would choose one emphasizing income inequality, according to a poll released Monday by the centrist Democratic group Third Way.
Asking a similar question, the poll found that 51 percent of so-called swing independents favored a candidate arguing for an economy based on opportunity, while 43 percent opted for one making the case for an economy based on fairness.
Making up about 15 percent of the electorate, swing independents currently favor Obama to Romney, 44 to 38 percent, Third Way's poll finds. Yet it also argues that those voters are ideologically closer to Romney – and may be inclined to favor Romney's rhetoric of an "opportunity society" focused on lowering taxes and government regulations.
For now, Democrats are banking on the Buffet Rule's populist appeal. The rule is named for folksy billionaire investor and philanthropist Warren Buffett, who has been a staunch advocate for a rule that would make him pay at a higher tax rate than his secretary.
To read more, visit:Â http://www.csmonitor.com/USA/Politics/2012/0409/Buffett-Rule-Could-it-backfire-on-Democrats