'STUNNING VICTORY' Lawyer tased as Bundys win dramatic acquittal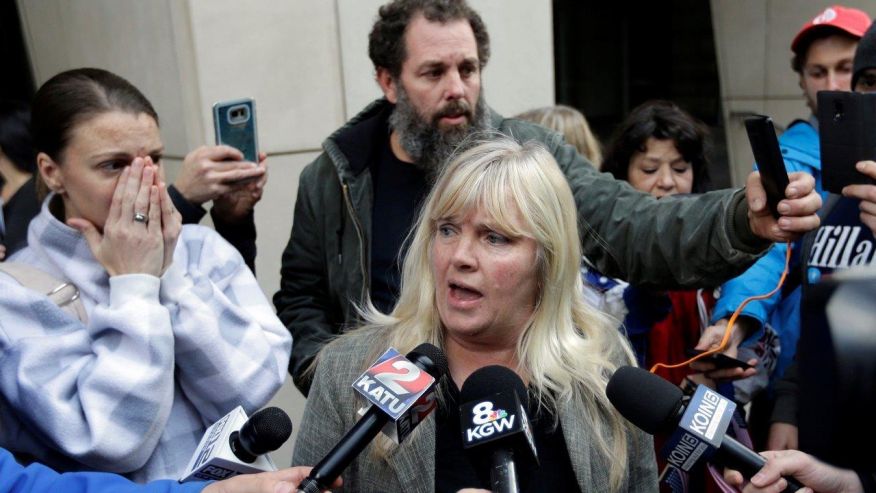 The Bundy brothers remained in jail Friday following a dramatic acquittal a day earlier in a courtroom that erupted into chaos after an attorney yelled at a judge for their release, resulting in him being subdued with a stun gun and arrested.
A jury delivered an extraordinary blow to the government Thursday in a long-running battle over the use of public lands when it acquitted all seven defendants involved in the armed occupation of a national wildlife refuge in rural southeastern Oregon.
After the verdicts were read, an attorney for group leader Ammon Bundy demanded his client be immediately released and repeatedly yelled at the judge. U.S. marshals tackled attorney Marcus Mumford to the ground, used a stun gun on him several times and arrested him.
U.S. District Judge Anna Brown said she could not release Bundy because he still faces charges in Nevada stemming from an armed standoff at his father Cliven Bundy's ranch two years ago.
The Portland jury acquitted Bundy, his brother Ryan Bundy and five others of conspiring to impede federal workers from their jobs at the Malheur National Wildlife Refuge, 300 miles southeast of Portland. The jury could not reach a verdict on a single count of theft for Ryan Bundy.