CARLY FIORINA: THROW BOEHNER, MCCONNELL OUT IF THEY DON'T DELIVER ANY RESULTS IN FALL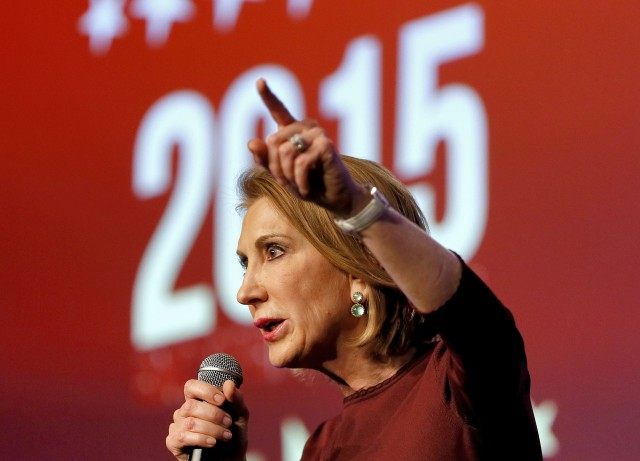 MANCHESTER, New Hampshire — Republican presidential candidate Carly Fiorina, the former CEO of Hewlett-Packard, told Breitbart News exclusively here on Sunday that she believes House Speaker Rep. John Boehner and Senate Majority Leader Sen. Mitch McConnell should be removed from their positions if they don't produce results quickly.
Fiorina said when asked if she supports a measure by Rep. Mark Meadows to vacate the chair—a fancy term for a vote to remove Boehner as Speaker of the House, and replace him with a Republican alternative:
I think leadership's job is to produce results, and when leaders don't produce results, they need to step aside So, I think, I share the frustration of so many people who worked hard to create these majorities. I think there are three key things that leadership needs to do, and if they can't do them they need to step aside.