Carly Fiorina Won GOP Debate, but Trump Still Leads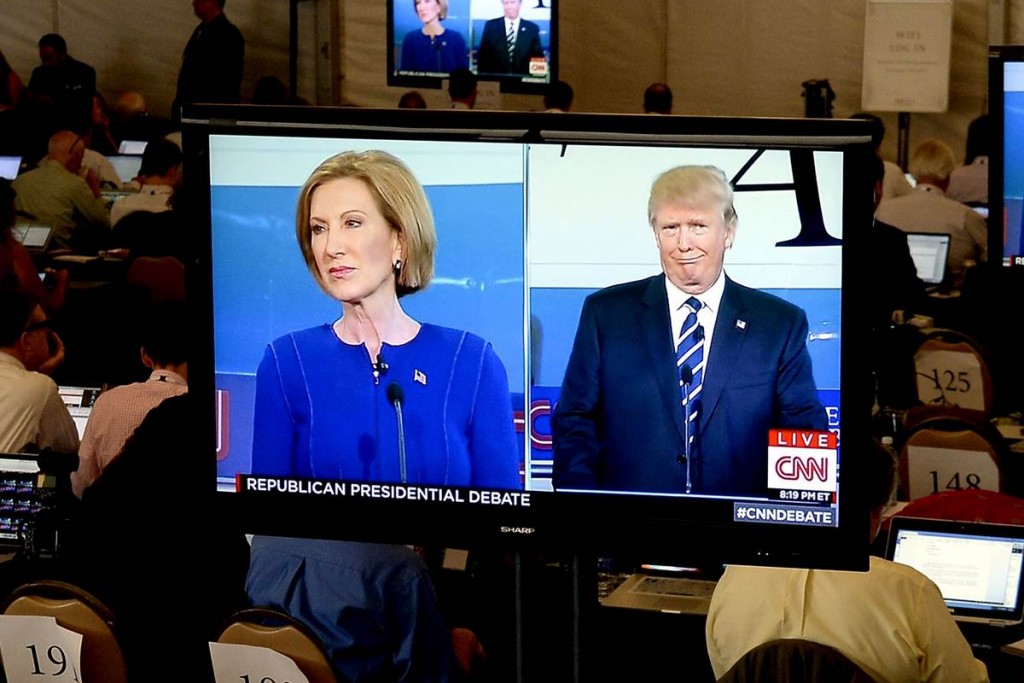 More than a third of Republican voters say that Carly Fiorina performed best in the Wednesday night debate on CNN. But debate performances don't translate into vote preference overnight, and Donald Trump maintains his position at the top of the Republican pack, according to the latest NBC News online survey conducted by SurveyMonkey from Wednesday through Friday.
The Debate
When the candidates' negative performance percentages are subtracted from their positive percentages, Fiorina emerges the clear winner, with a positive 34, whereas Trump nets a positive 2 among Republican voters who watched or followed the debate coverage. Marco Rubio and Ben Carson also received positive reviews from Republican voters who followed the debate, with net scores of 8 and 5. Rand Paul fared poorly, scoring a negative 13.