CBO: Bipartisan health care bill would reduce deficit by $4B over 10 years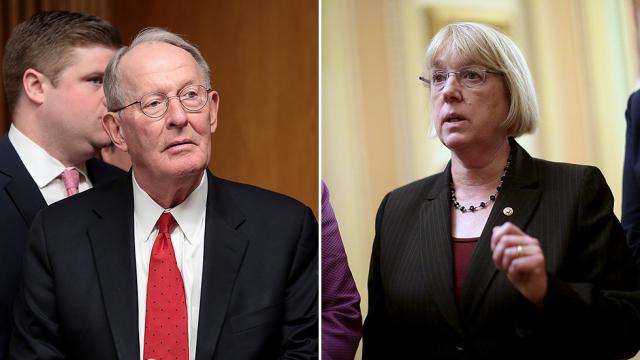 A bipartisan deal to shore up ObamaCare's insurance markets would reduce the deficit by nearly $4 billion by 2027, according to a score released Wednesday by Congress's nonpartisan scorekeeper.
The bill, sponsored by Sens. Lamar Alexander (R-Tenn.) and Patty Murray(D-Wash.), would fund key ObamaCare insurer subsidies and give states more flexibility to change their ObamaCare programs. 
The Congressional Budget Office (CBO) said in its report Wednesday that the bill would not substantially impact the number of people with health insurance.
On the flip side, a CBO report released in August concluded that not funding the insurer payments, called cost sharing reductions, would increase the federal deficit by $194 billion through 2026.