Chick-fil-A did WHAT on Sunday?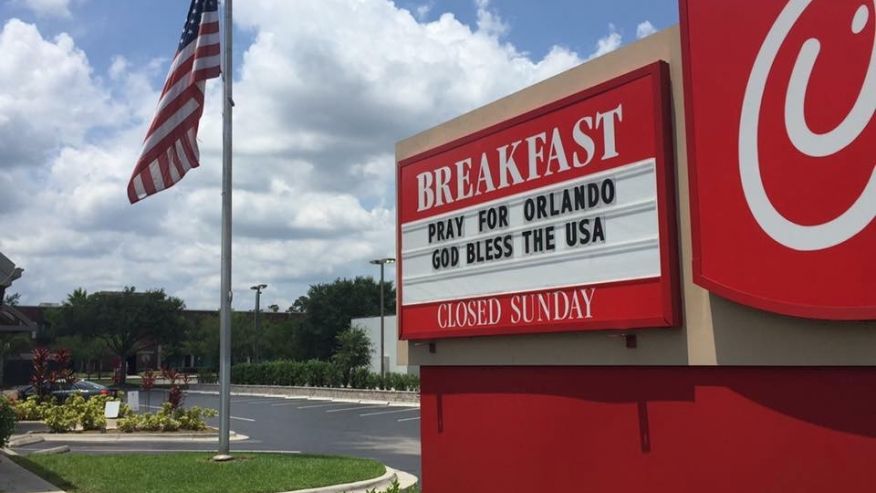 It's not all that unusual in the Christian faith to express sympathy and compassion by preparing a country ham or a batch of biscuits or a peach cobbler.
It's how we show folks that we care – we feed them.
Honestly, I think we do a better job communicating love with a sweet potato pie than we do with words.
Or if you are Chick-fil-A you communicate love through a chicken sandwich. Normally Chick-fil-A is closed on Sunday so workers can go to church or spend time with their families or just sit on the front porch in a rocking chair and wave to passersby. So when I received word through some of our readers that several Chick-fil-A restaurants in Orlando had opened their doors on Sunday – I was a bit intrigued.