CHRISTIE CONSIDERING PRESIDENTIAL EXPLORATORY COMMITTEE….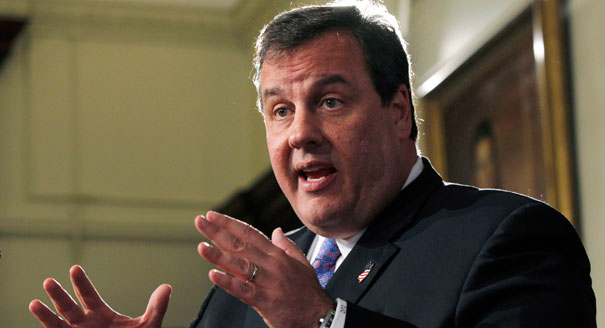 By MAGGIE HABERMAN, Politico
One of Chris Christie's top political advisers revealed that he is considering formation of a federal political action committee because of the extraordinary interest in the New Jersey governor.
Bill Palatucci, often described as Christie's "political godfather," said that not forming such a fundraising committee would be "leaving money on the table."
The comments came in an interview with the  Courier-Post of Cherry Hill, N.J., published Sunday.
Palatucci, Christie's former law partner, made the remarks even as he tried throwing cold water on the notion that the governor — who's gotten acclaim from national Republicans — is taking steps designed toward a presidential run.
"If reporters would look for a second below the surface, they'd see I've never been to Iowa," Palatucci said, adding that another adviser, Mike DuHaime, "has not been to New Hampshire. There have been no lawyers hired to advise or investigate a presidential run."
But on the possibility of forming a federal committee, the newspaper quoted Palatucci as saying: 'I might frankly contemplate that. There's so much interest out there; it's leaving money on the table by not having one."
The newspaper reported that Palatucci was referring to a presidential exploratory committee, but in a statement to POLITICO shortly after publication of this article, Palatucci clarified that he was merely referring to a federal PAC — so-called leadership PACs that politicians use to raise money and contribute to other candidates.
"I never said nor did I intend to imply that I or anyone else was considering an exploratory committee," he said in the statement. "I was musing about creating a federal committee and this local reporter took it upon herself to think that meant an exploratory committee, not knowing the difference or what that would mean."
The newspaper said it would issue a statement later Sunday night.
To read more,visit:Â http://www.politico.com/news/stories/0211/49886.html#ixzz1EYdv5uQt